Nilesh Cuncolienkar
The epitome of reliability and consistency with over 15 years of association with the organisation, Nilesh heads the operations of SUPERPRECISION in Goa. A strong, independent leader, he is tasked with managing daily factory operations and customer relations in Goa.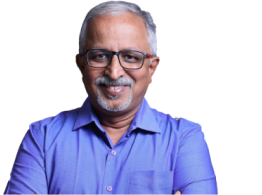 Swaroopnath Guha
Swaroop has been associated with SUPERPACKS for over 30 years, giving him the perspective of being able to understand the customer's unique needs across a host of industries. An expert in design innovation, sales, product conceptualisation and development, he drives the team's focus towards solution-based problem-solving.
Uday Bapu
With a background in Industrial Engineering from the University of Wisonsin, Madison, Uday drives the day-to-day operations of our business from solutions R&D, to manufacturing operations, customer relations and marketing. He is responsible for setting the vision and direction of the brand, as well as for executing key strategic projects.
To become the go-to partner for brands that seek high-precision manufacturing with a quick turn around, through super-specialty cutting and welding capabilities, with minimal capital investment.
Innovation Powerhouse
Packaging Custodians
Safety Champions
Reliability Advocates

Legacy Upholders
Design Solution
To empower our customers to leverage high precision machines and take their business to the next level without making any capital investment.
Having delivered innovative and design-led transit packaging solutions since 1986, we have the expertise for agile and customized manufacturing.
We believe in building and maintaining a lasting relationship, one that enables you to consider us your partner and collaborator, not just a vendor.

Our world class machines let you experiment without the fuss and cost of creating dies. You can ideate, innovate and prototype – all in an efficient and economical manner.
We are a customer-first, integrated packaging solutions company specializing in the last-mile supply chain connectivity. Protecting your brand through innovative and cost effective packaging solutions is at the core of what we do.